About Freeman
Manufacturing & Supply Co.
---

Who We Are & What We Do
Freeman's humble beginnings started in 1902, when Bill Freeman resold excess shop materials to other foundry pattern shops in Toledo, OH. Several decades later, Freeman became the nation's largest tooling material supplier to pattern shops. Over the next few decades, Freeman restructured and expanded before a final move to its 150,000 sq. ft headquarters in Avon, OH. Freeman then added several warehouses, sales territories, and more companies. After expanding into the Steel Rule Die industry with the acquisition of PSC Global in 2015 and Marco Die Supplies in 2018, Freeman is now poised to offer the industry superior product, technical expertise, and unparalleled service.
What We Offer
Marco's legendary customer service, multiple decades of diemaking knowledge, and history of innovative solutions has allowed Freeman to help diemakers and converters more than ever. Key leaders from PSC Global and Marco Die Supplies support our technical team across North America on a daily basis. They manage our product offering, coordinate crucial vendors and shipping partners, and ensure our customers are satisfied with our products and service. Freeman is dedicated to being your one-stop die supply shop, and that includes our team of industry experts! Our Tech Team is available to assist with any product inquiry, application question, and more.
Today, we are proud to offer our new and improved members-only platform, Freeman 360°, where you can...
View List Pricing
View Contract Pricing (if applicable)
Order Directly (no quotes)
View Order Status
Access Web Discounts
Createa a "Favorites" List
Track Shipping
View Select Inventory
View "Industry Pulse" Data

For more information on how you can get access to all these great features and more, click here!
Already a Freeman 360° member? Log in now!
---
Our Locations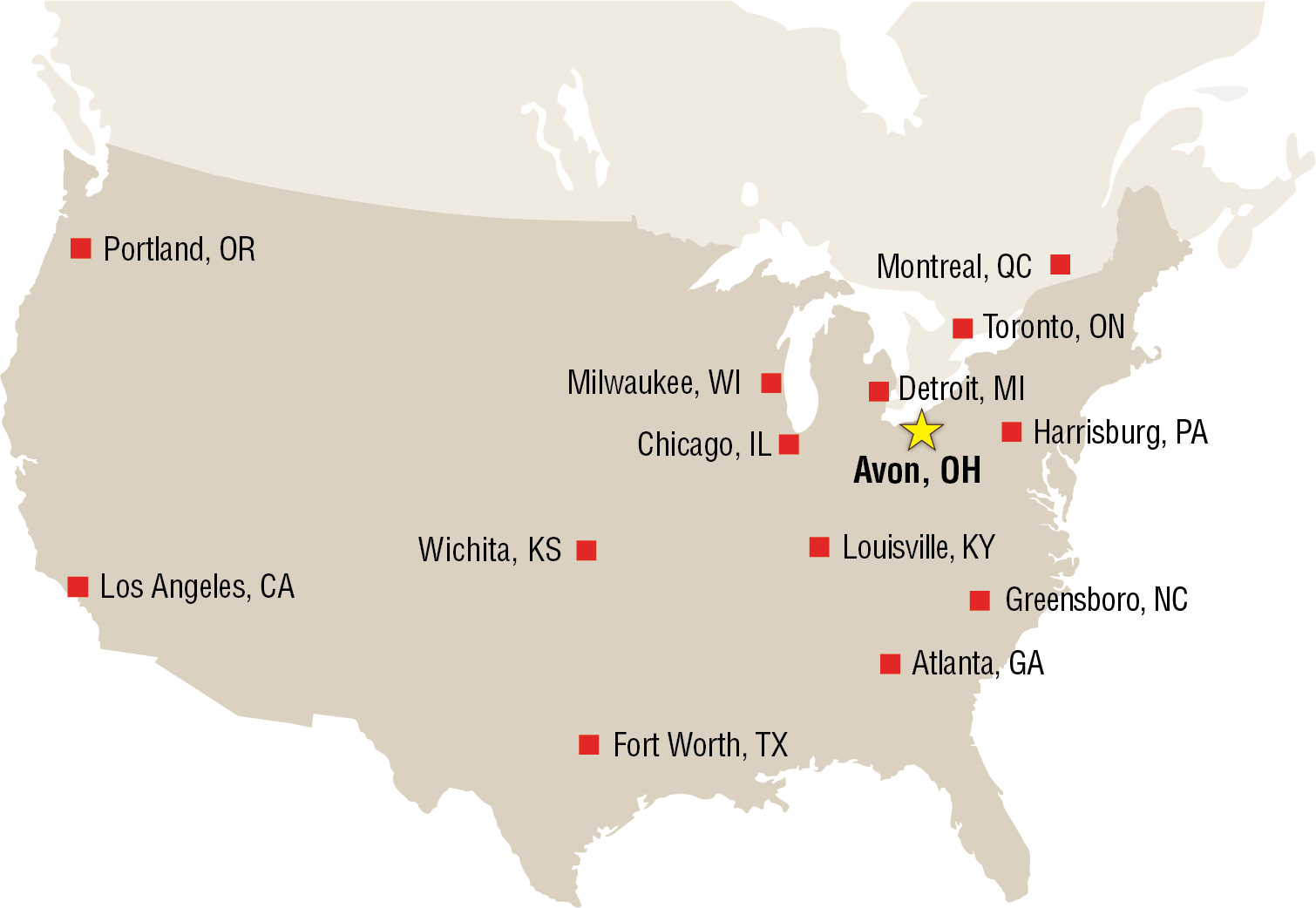 Branch Locations and Public Warehouses
Freeman has strategically placed satellite locations across North America with customer service representatives ready to help. Thousands of products are stocked at these locations as well as public warehouses to reduce your shipping costs.
Strategic & Effective Stocking
Freeman's inventory staff constantly monitors sales and stocking data across the country to properly provide the right amount of products at each location.
Worldwide Shipping
Freeman ships orders all across the globe and has various international distributors available to supply customers with top-quality products.
1101 Moore Rd, Avon, OH 44011
Tel:
800-321-8511
Tel:
440-934-1902
Fax:
440-934-7200
5525 S. Soto St.
Vernon, CA 90058
Tel:
800-325-2100
Fax:
440-934-7200
5060 Royal Atlanta Drive #6
Tucker, GA 30084
Tel:
770-493-4131
Fax:
440-934-7200
727 N. Larch Avenue
Elmurst, IL 60126
Tel:
630-521-9855
Fax:
440-934-7200
5755 S. Hoover Rd Bldg. #5
Wichita, KS 67215
Tel:
800-792-1047
Fax:
817-568-0908
917 Landis Lane
Mt. Washington, KY 40047
Tel:
502-955-5535
Fax:
440-934-7200
27655 Groesbeck Hwy.
Roseville, MI 48066
Tel:
800-345-9259
Tel:
586-774-1210
Fax:
586-774-1019
101 Bailey Street
Mocksville, NC 27028
Tel:
800-321-8511
Fax:
440-934-7200
3600B Laird Road, Unit 8
Mississauga, ON L5L 5Y7
Tel:
800-345-9259
Fax:
586-774-1019
15745 N. Lombard St.
Portland, OR 97203
Tel:
800-558-0866
Fax:
262-789-5407
203 Enterprise Road
Lititz, PA 17543
Tel:
800-631-4230
Tel:
717-653-5300
Fax:
717-653-7372
3475 Boul. Pitfield
St. Laurent, Quebec H4S 1H3
Tel:
800-263-7699
Tel:
514-335-3530
Fax:
514-335-3225
3152 S.E. Loop 820
Fort Worth, TX 76140
Tel:
800-792-1047
Tel:
817-551-7301
Fax:
817-568-0908
4921 S. 2nd St.
Milwaukee, WI 53207
Tel:
800-558-0866
Tel:
262-789-9800
Fax:
262-789-5407